As a story photographer, I celebrate your precious memories with your loved one by making them into a written story – a special little book that captures you and your loved one's treasured moments forever.
Your precious memory might be…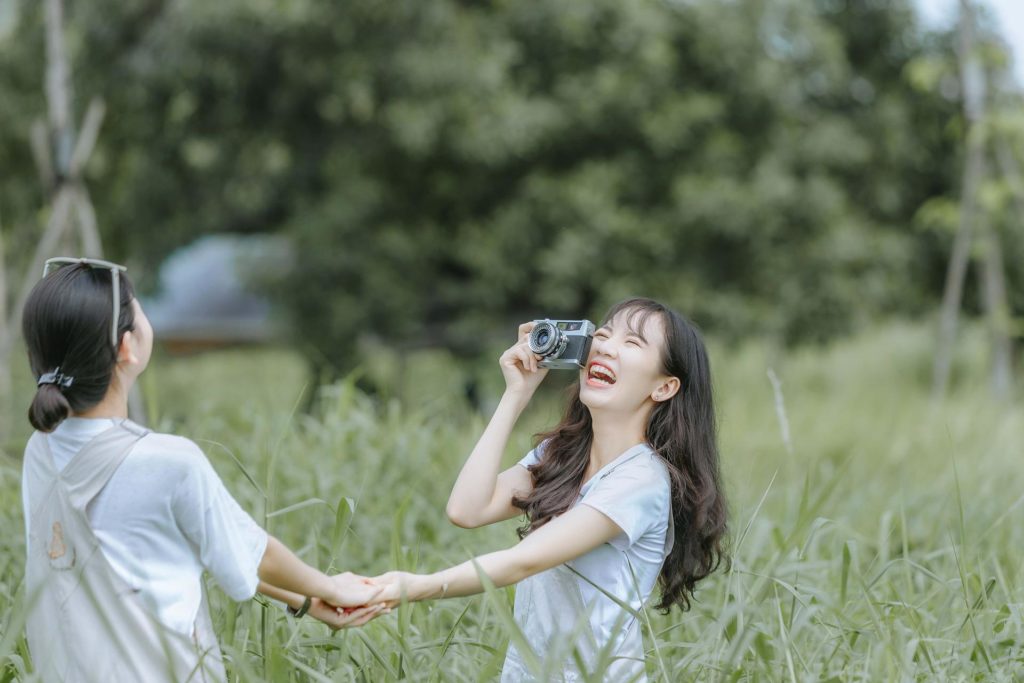 a wedding gift for your best friend
You and I were sitting on a bench under a willow, looking over the river in front of us. The sun was setting, the gentle breeze caressed our faces, and I said to you, "It's so beautiful. What can we say?" You answered with a smile, "Nothing." And we enjoyed the silence for a very long time.
a letter for your daughter she'll read in 15 years
When you were about four, I used to take you and your little brother out on an evening walk after supper. Once we walked under the full moon, and you were excited about the big round moon following after you. "Mommy, why does the moon follow me?" You asked me over and over. "When I stop, it stops. When I run, it runs, too!" You were walking and running with your eyes fixed in the sky, and you looked really happy that night.
a birthday gift for your beloved husband
A few months since we started dating, we were travelling overseas together for the first time. As I sat next to you on the airplane, I suddenly understood – that you are the one. You are my travel partner, not just for this trip, but for my lifetime.
a gift of love for your aging mother
When I was small, you used to work hard all day long, both on the field and in the house. By the time you finished all work for the day, you were so exhausted that you could barely keep your eyes open. Yet, you always sat at the table with your newspaper hoping to have some relaxing time for yourself. As I watched you nod off over the newspaper, I found a smile of contentment on your face.
a thank-you note for your uncle who passed away
The last time I saw you was the last day of my stay at your house. You were watching your favourite old cowboy movie series as always when I walked in to tell you that I was leaving soon. You asked me if I had booked my cab and everything, then said to me. "You know that you're always welcome here." I laughed and smiled, thinking that it was your regular farewell message. Looking into my eyes, you repeated it in a serious face. "You're always welcome."
What is a Story Photograph?
A Story Photograph is a small story book that captures what your heart remembers about your precious memory in a written story.
Imagine a photograph. You click your camera when you want to remember a moment that's happening in front of you so that you can always come back to cherish the moment later on.
But what if that cherished moment had already passed? What if the person you spent the moment with is no longer here with you? Can we still capture the moment in a tangible way so that it can be seen and shared with somebody else?
Here I am to tell you that yes, we can – by taking a Story Photograph!
After spending one hour of intimate conversation with you, I will create a Story Photograph – your memory made into a written story – that will serve as a tangible keepsake of your precious memory.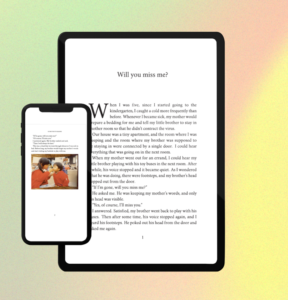 Story Photograph Private Session
After working together, you'll walk away with a deeper sense of connection to the treasured moments of your life, recognizing and celebrating the gift of love in your life.
Each Story Photograph Private Session comes in two parts. It starts with a Story Teatime and ends with the delivery of your Story Photograph.
Story Teatime: Our journey starts with a one-hour quality teatime with me over zoom. This is a place where you can walk in solely with the purpose of cherishing and celebrating your treasured memories with your dearest. I'll be there with you, listening to your story and witnessing you and your loved one's memories unfold in the warm and safe heart's space.
Story Photograph Delivery: Within a week from the Story Teatime, you will received a digital Story Photograph from me at your email address. Now your memories are captured in a written story that can be read, shared and passed on.
Book Your Session
As you read this, what memories are you remembering? Whose face are you thinking of?
Now, it's time to celebrate your beautiful memories with your loved one, those cherished moments that have stayed in your heart forever. Book a Story Photograph Session with me today, and let's celebrate and bring your memories to life by capturing them in a Story Photograph!
I can't wait to sit with you and listen to your memory visit!
Currently, I'm offering 8 FREE sessions (first come first serve)!